Inbound Sales/Customer Service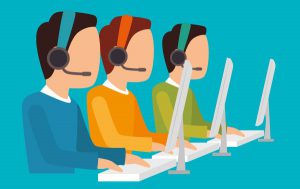 Are you a people-person looking for a stimulating and exciting office position in a warm, social, frum work environment? If you have excellent phone and computer skills, we will provide all the professional training you need to succeed.
Now hiring across the U.S, Canada, and Israel.
Full-time position.
A moment with an Inbound Sales Representative
MW shares her experience on the Kars4Kids sales team:
(K4K) What's the inbound sales position all about?
(MW) We're the face of the company.  But our job isn't just about answering questions and providing information. The goal is to get donations, so there are a lot of sales techniques involved.  Our marketing and advertising departments can make the phones ring but we have to use our expertise to turn the calls into donations. Excellent phone skills, great communication abilities, and a motivated personality are important.
(K4K) Can you tell me a bit more about the training?
(MW) The training program at Kars4Kids is top notch. We teach many different sales techniques – for example, the importance of a confident and upbeat tone of voice. We teach how to effectively retain control of the call from beginning to end and how to motivate undecided donors to donate. We use a lot of resources to bring out our employees' full talents.
(K4K) What do you like most about your job?
(MW) I see how hard Oorah works to make sure every employee can grow into the best possible position for them. Every manager shows dedication and they're always there to back you. There's always someone to ask if you have any questions, and there's never feeling stuck or frustrated. They care and want you to succeed.