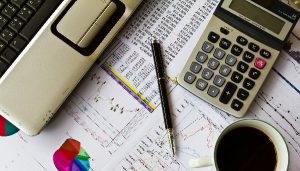 Seeking a quick-learning bookkeeper who takes initiative and is proficient with Quickbooks and Excel. Full-time, Lakewood-based position. Hours are 9 am – 5 pm.
A moment with: An Oorah Bookkeeper
P.W. shares what it's like to work as an Oorah bookkeeper.
(O) What does the bookkeeping department take care of?
(PW) Bookkeeping is a behind-the-scenes job, but we work with every facet of the organization. There's a lot of incoming and outgoing funds, from accepting donations through running a huge kiruv and non-profit organization. We take care of accounts receivable, accounts payable, credit card payments, bank reconciliations, and so much more.
(O) So you get to see the bottom line?
(PW) It's one of the perks of the job! And if people think Oorah is just about Fiveish, they have never seen the tuition assistance bank statements, or the camp expenses or Yom Tov package and event costs or anything else! Oorah does an incredible amount for so many people, and it's amazing to see it in black and white.