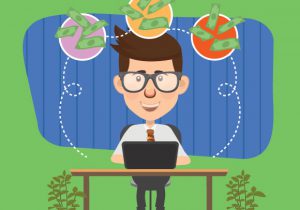 Seeking CFO/Controller with proven leadership qualities and experience managing a team and departmental workflow. Candidate should have strong interpersonal skills and ability to communicate well at all levels of the organization. Knowledge of budgeting, taxes, not-for-profit accounting, and payroll are essential.
The candidate should have financial management experience at a major company or division of a large corporation.
Full-time, Lakewood-based position.  Relocation required. Salary commensurate with experience.
.
A moment with: Rabbi Yitzchok Kornblau, COO
Rabbi Kornblau shares what the CFO job is all about.
(O) What is the CFO position all about?
(YK) A CFO brings additional value to the financial department. Our organization is dynamic and has grown by leaps and bounds. Our finance department is growing, too, and we're stepping up to that level.
(O) What kind of experience is needed?
(YK) Because of the nature of the position, with a company of our size, obviously, lots of experience is necessary with budgeting, taxes, payroll, and accounting. Non-profit experience is a plus as well. Management experience is crucial, as well as the ability to work well with a team and to navigate departments within Oorah, as well as entities outside of Oorah.
(O) What's the benefit of working as a CFO for Oorah?
(YK) It's a corporate level job without the commute! You can be very successful in a corporation, but if it's cutthroat it's hard to feel fulfilled. Oorah is a great environment where you won't just be adding money to your bank account, but to your olam haba bank account as well. That's the best financial investment!